The Hollowick brand name stands for high quality, reliability, and second-to-none service. The products that we proudly stamp with our name include our liquid wax lamp fuel, solid wax candles, high quality lamps and innovative cooking fuels.
Featured Product
TRUFLAME™ INDOOR/OUTDOOR LED PILLARS
Hollowick TruFlame™ Indoor/Outdoor Flameless LED Pillars are built for commercial use.  TruFlame™ LED technology, powered by 2 D-cell batteries, offers the most realistic flicker and appearance.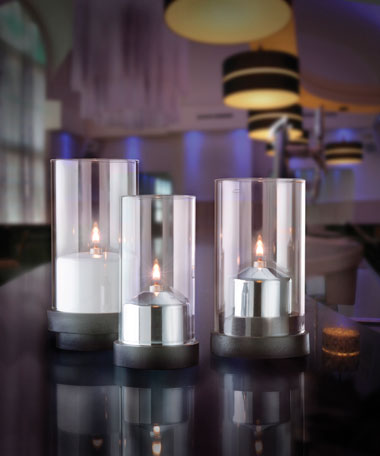 New Products